ELECTROLYSIS HAIR REMOVAL

Electrolysis Hair Removal equipment allows for effective, long lasting results for your customers. Electrolysis Hair Removal has a very important place in the repertoire of beauty treatments. It has a number of advantages over IPL and Laser treatments for small or sensitive areas; it is less expensive and it causes permanent destruction of the hair follicle. Best administered beauty professionals, electrolysis by is most suitable for hair removal for small or sensitive areas with fewer hairs. Choose from our professional range of equipment or call us to discuss our products on 01270 630280.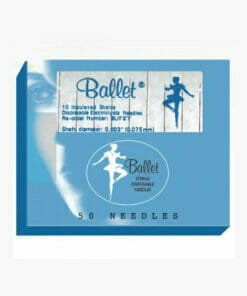 Out of stock
coated with a medical-grade, metacrylic insulator to protect the skin from over treatment and the patient from discomfort.