Nelson Mobilier Salon Furniture
Why Nelson Mobilier Salon Furniture? The simple fact is that salon furniture intended for use in a working environment is an essential working tool for professional hair dressers.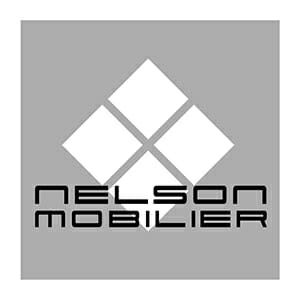 Nelson Mobilier have always stood for quality and durability. Their salon equipment is built to the highest standards with a continued focus on product development .
Nelson Mobilier workings with product designers and managers who have an excellent track record in developing superb salon furniture which is both functional and beautiful. This furniture is developed in direct consultation with top hairdressers in order to best fit the needs of professional salons.
All Nelson Mobilier Salon Furniture products are manufactured in France on the 5000 square meters production plant.
Their salon furniture is manufactured in compliance French as the European standards of quality, for example NF (Norme Francaise) and European quality certification.
Some popular Nelson Mobilier Salon Furniture categories from our site…
Our Top Selling Nelson Mobilier Salon Chairs
Cubed style hairdressing styling chair with rear slit for cleaning cut hair away easily.
Our Top Selling Nelson Mobilier Washpoints
£

1,995.00 –

£

3,095.00 ex VAT
Top of the range washpoint with outstanding comfort and a bold modern design.
Our Top Selling Nelson Mobilier Styling Units
£

1,395.00 –

£

1,749.00 ex VAT
Wall mounted styling mirror with wood lower work unit.
History of Nelson Mobiler
Nelson Mobilier was founded in Chassieu, close to Lyon, France in 1984.
In 1986, The first Nelson Mobilier salon furniture collections were put on show at the Cosmoprof trade fair, in Bologna, Italy and on the Mondial Coiffure in Paris, France.
Between the years 1986 and 1994 Nelson Mobilier established a strong distribution network throughout France and developed several key agreements with local franchises.
Before much time had elapsed, Nelson Mobilier had become the French market leader in salon furniture.
The growing reputation of Nelson Mobilier crossed the French borders as the company increased its presence throughout Southern Europe, working with with distributors in Spain, Portugal, Italy and Greece.
Partnerships in Belgium, Netherlands, Germany, Austria, UK, Scandinavia, were then developed and the Nelson Mobiler Salon Furniture is also now on sale in Northern Europe.
This French brand has now become one of the major salon furniture manufacturers in Europe.
With new collections, new catalogues and brochures and refitted showrooms the French brand follows a winning strategy and keeps on growing.  Nelson Mobiler salon furniture is now exported to more than 40 countries.