TOWEL WARMER CABINET

A Towel Warmer keeps your towels fresh and pleasant to use for you and your customers. When towels are dry, it helps to keep them hygienic and safe to use. Choose a Towel Warmer Cabinet from our great range of products below and call us on 01270 630280 if you need any help or advice.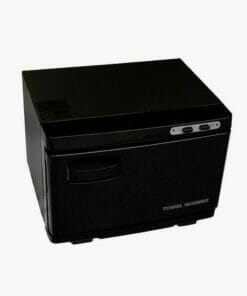 Out of stock
Compact Black Towel warmer with ultraviolet lamp for extra deep cleanse of your towels.