Nelson Mobilier Ergowash Lift Washpoint
Nelson Mobilier Ergowash Lift Single Seater Washpoint, brilliant LIFT design wash unit which is a electrically height adjustable wash unit which adapts to the height of the hairdresser or the person over seeing the shampooing, from overall height of 86.5 cm to 110.5 cm> The Ergowash Lift washpoint is supplied with a choice of white or black tilting ceramic basin, mixing tap and hand shower and hose included, waste trap and comes with remote electrically controlled leg rest as standard and also offers the additional option of a Shiatsu air massage system being fitted as well for the seating area, the Ergowash Lift features fully upholstery side panels.
The Ergowash Lift is available to you in a wide selection of Nelson Mobilier colours, allowing you to design your washpoint around your salon. (Please email info@directsalonsupplies.co.uk if you would like a colour sample posting out to you.)
Please use the drop down boxes to select your Ergowash Lift fabric colour and Shiatsu Air Massage System choice.
Please allow 3 – 4 weeks for delivery.
The Ergowash Lift 1 Position Wash Unit Dimensions :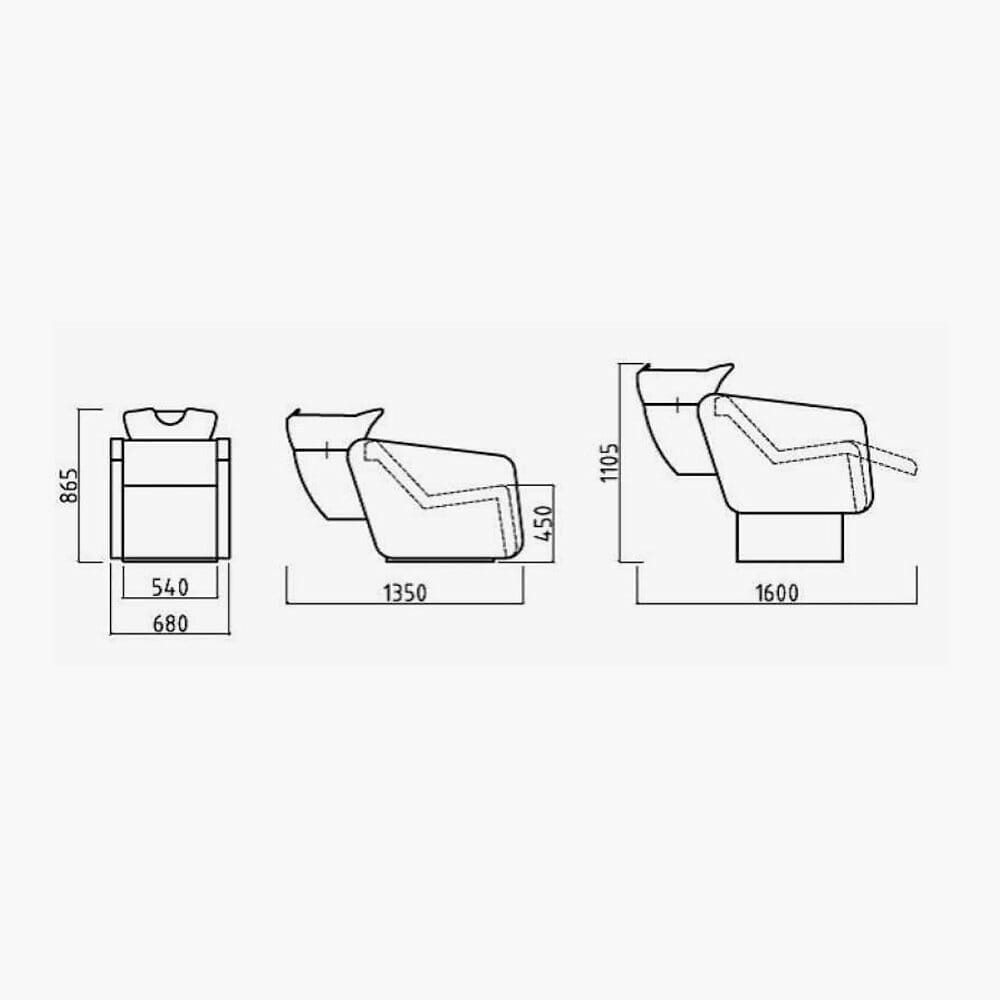 *Please note - Reproduction of colours may vary. **Please ring to request a free sample to be sent in the post.