Nelson Mobilier Kuawell Washpoint
Nelson Mobilier Kuawell 1 Postion Washpoint with outstanding comfort and a bold modern square design, available in a large choice of upholstery colours which are very durable and easily wiped dry. (Please email info@directsalonsupplies.co.uk if you would like a colour sample posting out to you.)
The Kuawell features a large contemporary tilting white or black basin, fitted with a tap, hand spray, hose and waste trap valve.
Extra features include:
An automated Electrical Leg Rest (As Pictured)
Shiatsu Air Massage, which concentrates on 12 massage points, spread through the backrest, seat and leg rest.
(Please note, both the Shiatsu massage  and electrical system will incur additional charges.)
Please use the drop down boxes to select all your options.
Allow 3 – 4 weeks for delivery.
Kuawell Basic Washpoint Dimensions (mm):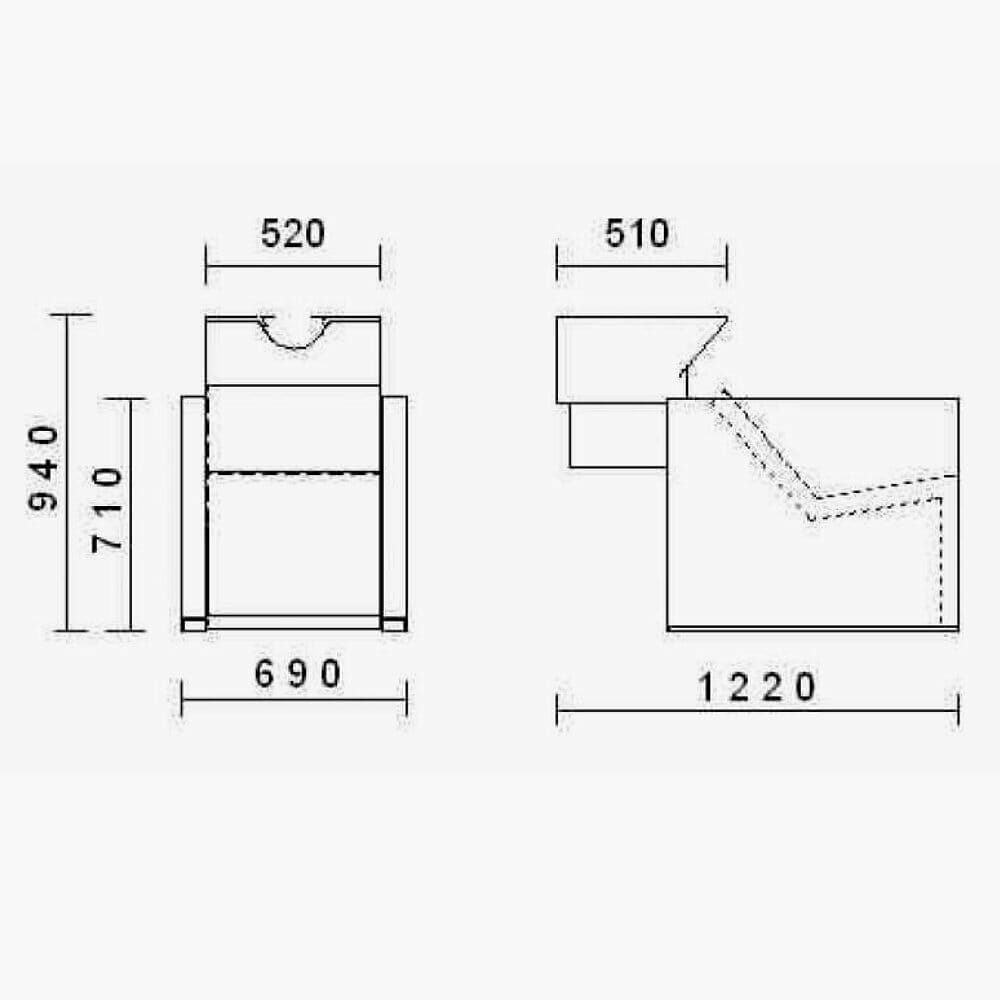 Kuawell Electric Leg Rest Washpoint Dimensions (mm):
&
Kuawell Shiatsu Air Massage Washpoint Dimensions (mm):