Nelson Mobilier Prive Twin Washpoint
The Prive Washpoint is a luxuriously comfortable two position private washpoint for your customers with outstanding quality and finish, a two seater wash unit with highly ergonomic tilting and slide adjustable white or black ceramic bowls (mixing taps and hand showers included) and integrated seats with remote control adjustment of the backrests, seats and leg rests for a fully reclining customer position and available with optional Shiatsu air massage system within per seat space.
Lateral plumbing access available on request.
(Please note, the Shiatsu massage will incur additional charges per seat )
Please use the drop down boxes to select all your options.
Please allow 3 – 4 weeks for delivery.
Prive Twin Washpoint Dimensions: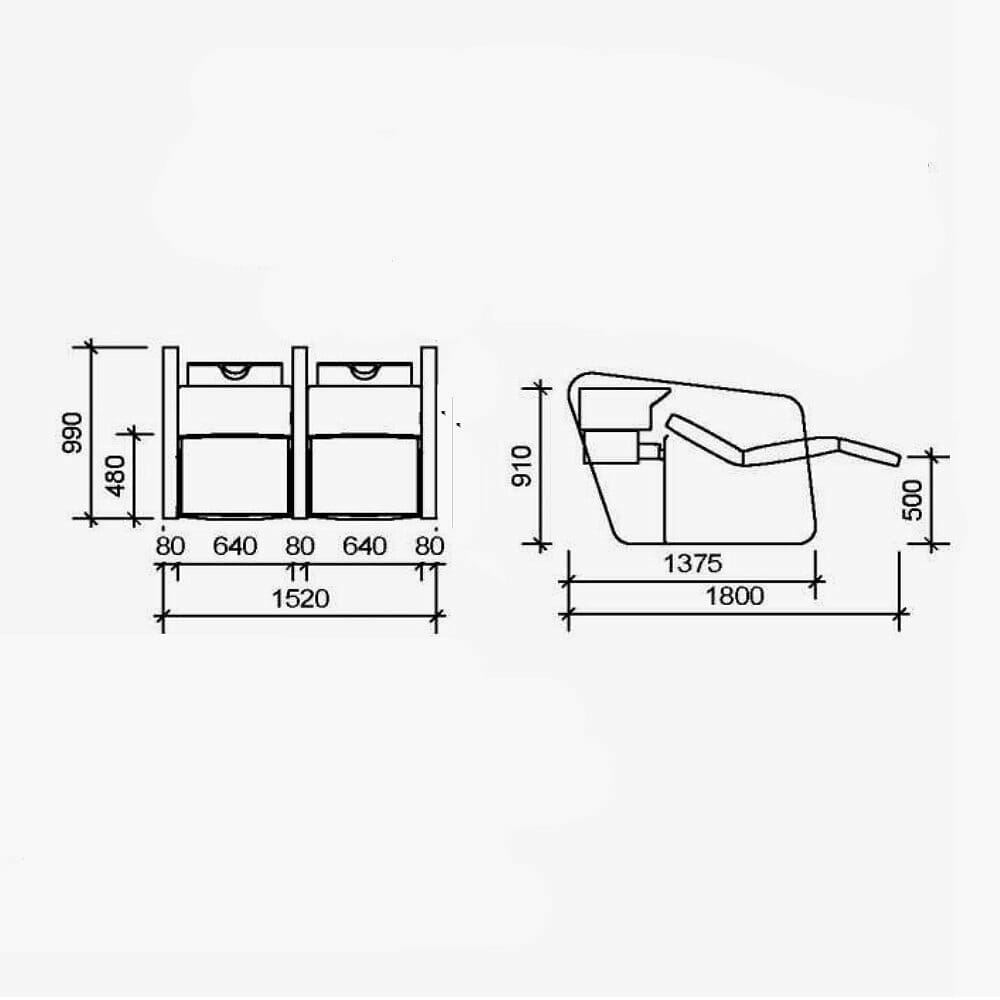 *Please note - Reproduction of colours may vary. **Please ring to request a free sample to be sent in the post.