Nelson Mobilier Topwash Chrome 3 Position Wash Unit
Nelson Mobilier Topwash Chrome 3 position Washpoint is a brilliant design with feature chrome side panels. The Topwash 3 position washpoint has large integrated chairs which are thick cushioned and covered with a quality fabric for excellent feel and comfort. This fabric is available to you in a wide selection of Nelson Mobilier colours, allowing you to design your 3 position wash unit around your salon. (Please email info@directsalonsupplies.co.uk if you would like a colour sample posted to you.)
Fitted with large ergonomic tilting ceramic basins on top of the Topwash, complete with taps, hand sprays, hoses and wastes traps. Plus remote controlled electrical leg rests are available to add to the Topwash unit to help give your customers unbeatable comfort. Also available is the Shiatsu Air Massage option for each seat which concentrates on the seat and backrest area.
Please use the drop down boxes to select your Topwash 3 Unit type and also your fabric colour and basin colour of choice.
Please allow 3 – 4 weeks for delivery.
The Topwash 3 Position Wash Unit Dimensions :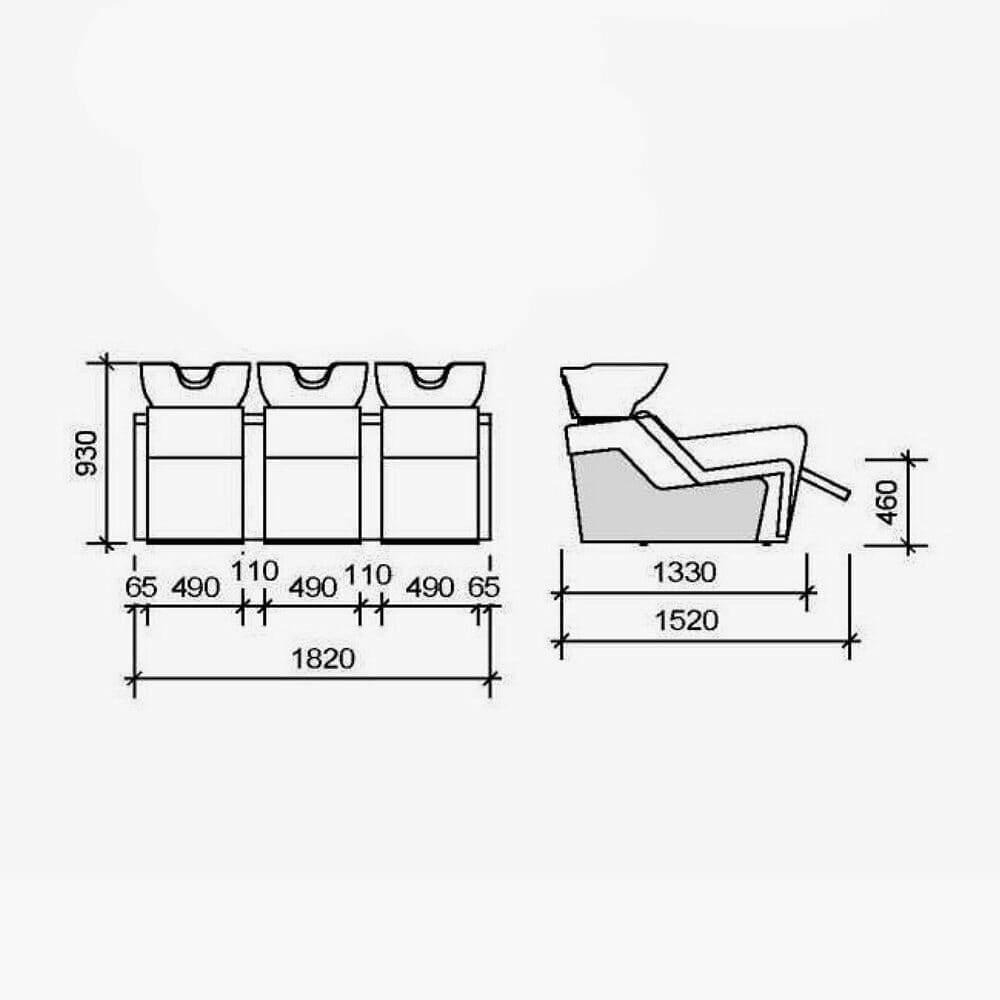 *Please note - Reproduction of colours may vary. **Please ring to request a free sample to be sent in the post.