Nelson Mobilier iDisplay Retail Display Unit
Beautifully contemporary display unit, perfect for any salon. The iDisplay features stunning back-lighting which emphasises the unit and the products displayed. Transparent dividers supply storage and order for anything on show. A Plexiglas frame completes the look, available in black or white.
The iDisplay comes in two sizes, catering to a range of needs and wall space. (iDisplay R 'Large' & iDisplay K 'Small' – Dimensions at bottom of page.)
Please use the drop down boxes to select your unit size and frame colour.
Please allow 3 – 4 weeks for delivery.
Unit Dimensions (mm):
iDisplay K: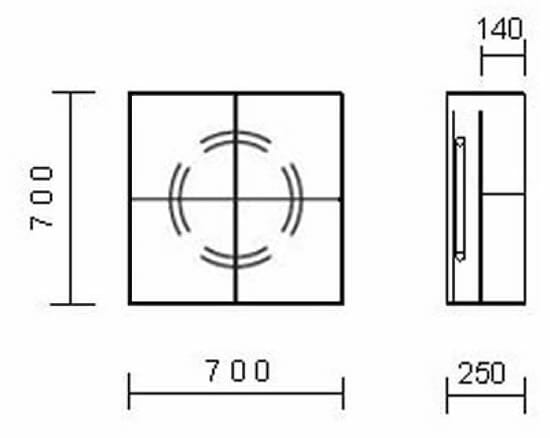 iDisplay R: