Nelson Mobilier Cosy Styling Chair
Quality styling chair with deep cushioning and a supportive backrest. Matte finish aluminium armrests complete the Cosy timeless look.
The chair is covered in the finest quality fabric, which is extremely durable and easy to clean. You have the option to design your chair with a single or dual fabric scheme, available in any colour combination – Colour key at bottom of page. (Please email info@directsalonsupplies.co.uk if you would like a colour sample posting out to you.)
The Cosy is available with a number of Hydraulic base options. Select from a choice of square, round or 5 star.
Please use the drop down boxes to select your upholstery colours and base option.
Please allow 3 – 4 weeks for delivery.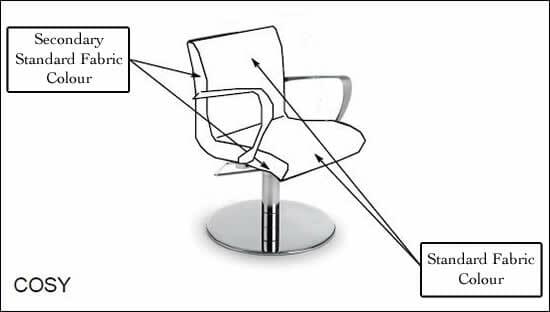 Chair Dimensions (mm):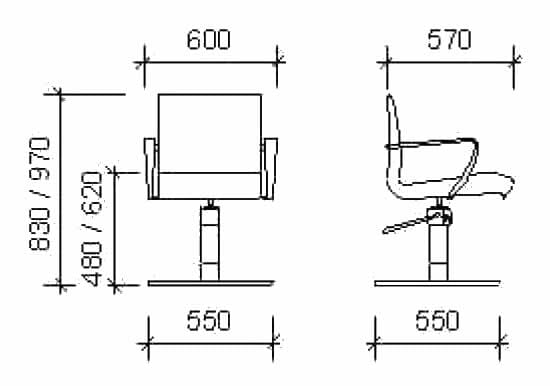 *Please note - Reproduction of colours may vary. **Please ring to request a free sample to be sent in the post.