Nelson Mobilier Diamant Styling Chair
Wonderfully made styling chair with a clever 'diamond' shape design, complimenting the luxury of the salon experience. The chair is covered in an easy to clean upholstery which is available in a wide selection of Nelson Mobilier colours, helping you create your perfect look. (Please call 01270 630 280 if you would like a upholstery colour sample posting out to you.)
The Diamant Styling chair is available with a number of hydraulic base options, with a choice of square, round and 5 star.
Be sure to give your business the style and design it deserves with more from the Diamant range:
Nelson Mobilier Diamant Reception Desk
Nelson Mobilier Diamant Styling Unit
Nelson Mobilier Diamant Retail Display Unit
Please use the drop down boxes to select your upholstery colour and base option.
Please allow 3 – 4 weeks for delivery.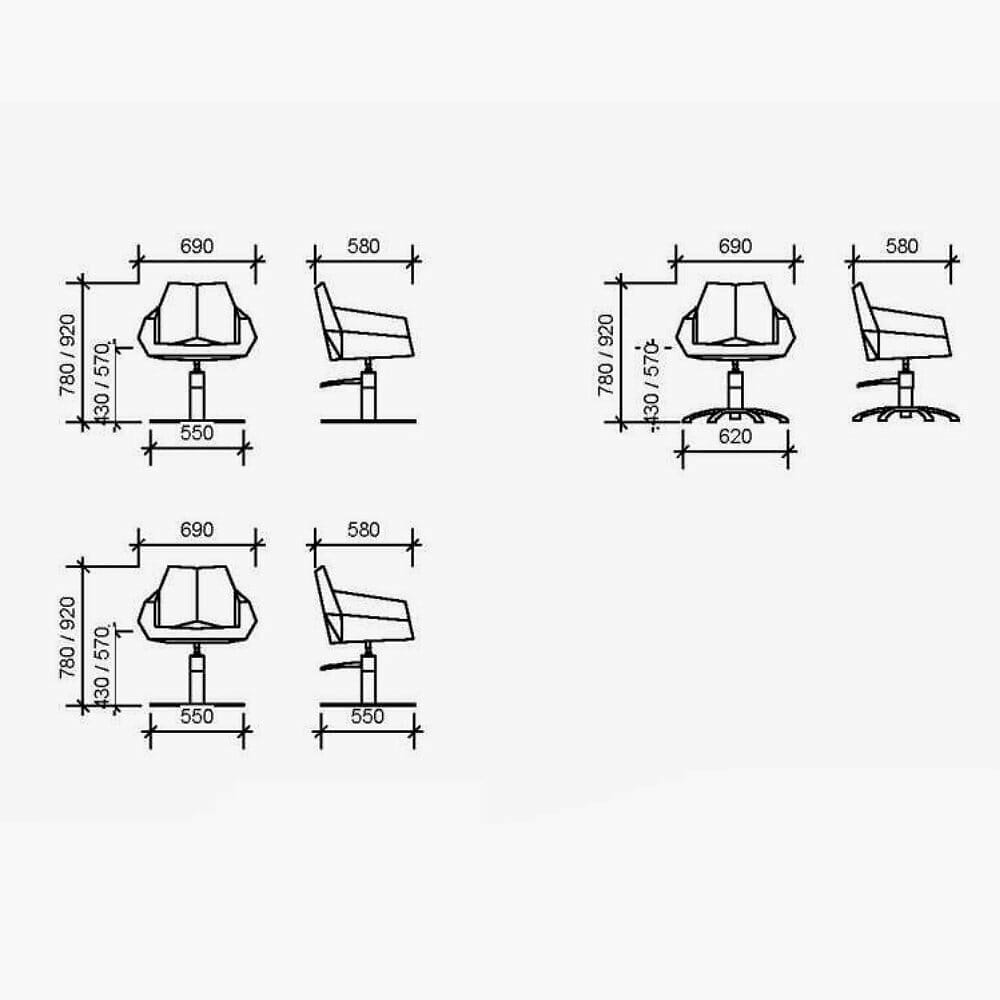 *Please note - Reproduction of colours may vary. **Please ring to request a free sample to be sent in the post.