Nelson Mobilier Krystal 4P Island Styling Unit
This beautifully simple 4 position island unit is the perfect center piece for any salon. The unit features 4 integrated sockets and 4 hair dryer holders in polished aluminium. Two large double sided mirrors stand alone on top of the unit giving the Krystal its contemporary look.
The main structure of the Krystal is finished in a quality laminate which is available in a large range of Nelson Mobilier colours. This allows you to design your styling unit to best match your business. (Please call 01270 630 280 if you would like a colour sample posted to you.)
Also available as a two position styling unit. (Krystal 2P)
Please use the drop down boxes to select your unit size and laminate colour.
Please allow 3 – 4 weeks for delivery.
Laminate Colour Chart: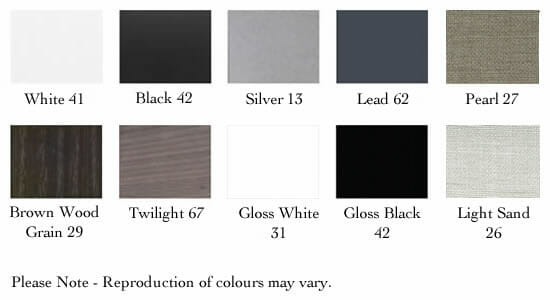 Unit Dimensions (mm):
2 Position: