Nelson Mobilier Krystalik 4P Island Styling Unit
Beautiful 4 position island styling unit, designed with a clean cut stunning finish. The Kyrstalik features a large, double sided mirror surface, which is the perfect center piece to design your salon around. The Krystalik Island Unit comes with 4 stylish hairdryer holders in polished aluminium and 4 electrical sockets.
The main structure of the Krystalik is finished in a quality laminate which is available in a large range of Nelson Mobilier colours. This allows you to design your styling unit to best match your business. (Please call 01270 630 280 if you would like a colour sample posting out to you.)
Please use the drop down box to select your laminate colour.
Please allow 3 – 4 weeks for delivery.
Laminate Colour Chart: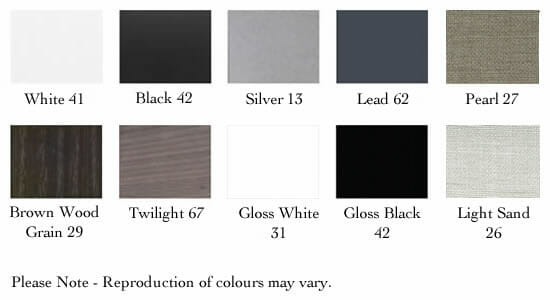 Unit Dimensions (mm):