REM Care Range
REM have been manufacturing furniture for the Hair & Beauty Sector for over 100 years and are now considered to be one of the largest manufacturers in both the UK & Europe. Direct Salon Supplies have been working with REM since we began in business in 2005. The exclusive REM designs and meticulous British workmanship offer customers a wide range of furniture for every conceivable Salon environment. For 2020, and understanding the growing requirement for Care & Residential Home Salons REM's Design Team produced the Pendle Care range aimed at fulfilling the needs of the small, compact Care Home Salon.
The experienced Design Team at REM can help you create a stimulating Salon environment for your clients. The REM Salon Interior Design Package which includes 2D and 3D AutoCad plans and visuals can be ordered for just £225 +VAT. Please contact Direct Salon Supplies on 01270 630280 to discuss this service.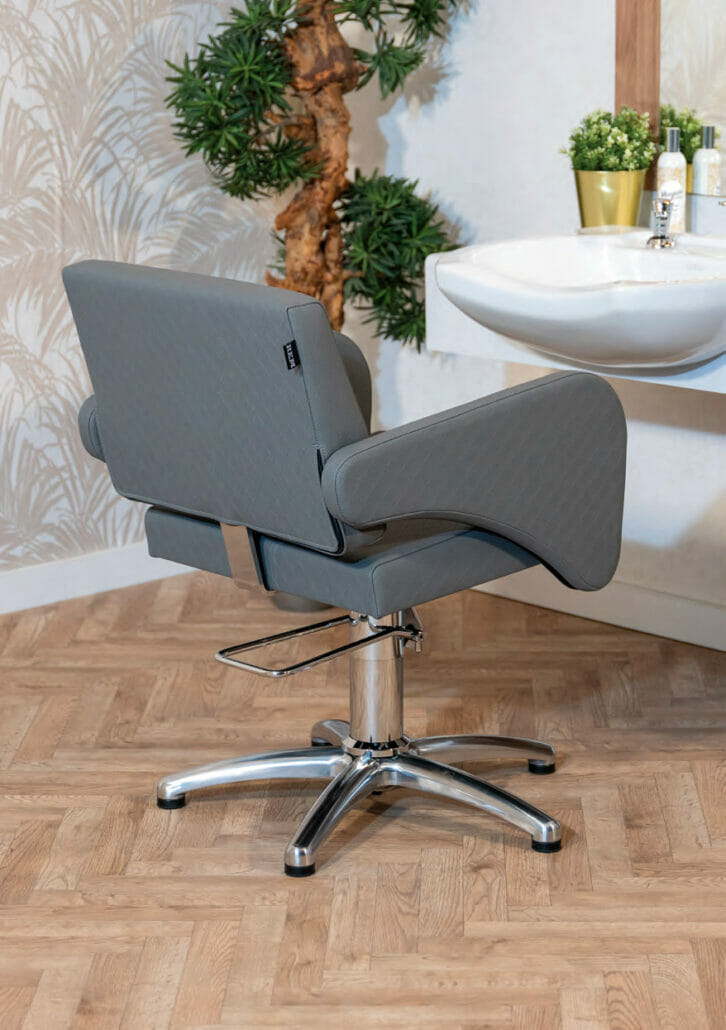 04065 Havana Styling Chair
Ergonomic styling and soft comfortable arms make this an ideal chair for any hairdressing environment and can be used for both cutting or hair washing into a Front Wash basin. The Havana has a quality hydraulic lift and is available in 21 fabric finishes.
PLEASE EMAIL FOR DELIVERY DATES Havana hydraulic styling chair available in a range of colours and bases. PLEASE NOTE: To see fabric colour options and positions, see our product visualiser below.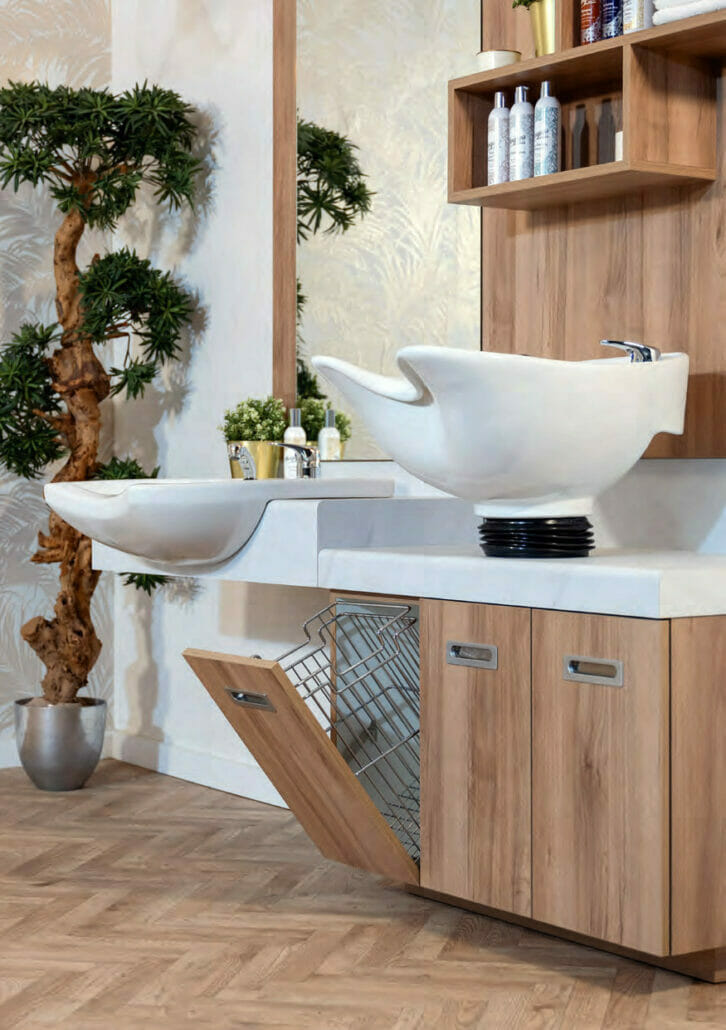 05246 Pendle Easy-Wash DDA Unit
Specifically designed for the Care Home Salon, the Pendle Easy Wash unit offers style and practicality. Its dual basin design with Frontwash and Backwash Ceramic basins enables DDA access for wheelchair users and has a styling mirror and open / closed storage with integral towel bin. The Pendle unit can be ordered in a combination of 21 hard wearing laminate finishes.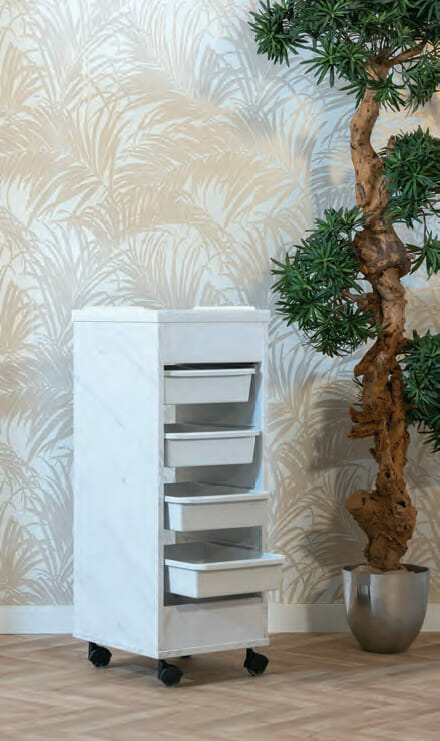 06139/S Stadium Trolley
The Stadium Trolley has 4 sliding trays, a practical worktop and easy clean, hair free castors. Available in 21 laminate finishes.
PLEASE EMAIL FOR DELIVERY DATES Practical and well designed salon trolley finished in Black laminate.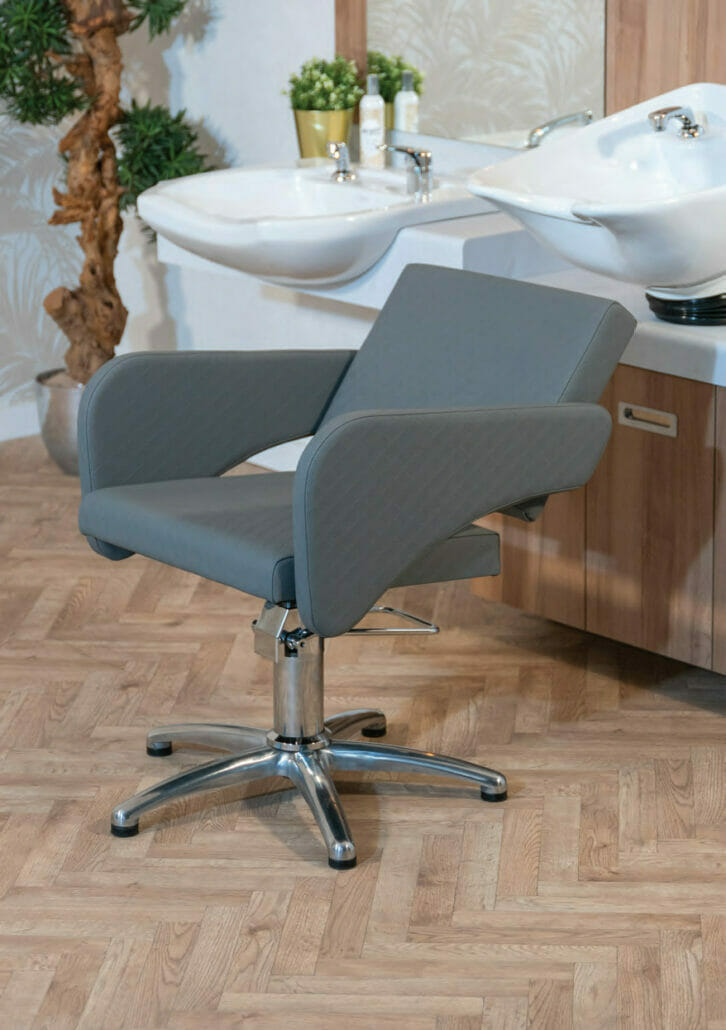 04067 Havana Backwash Chair
This Back Wash version of the Havana chair is designed to work with the Pendle Easy Back Wash Basin and its tilting adjustment for client comfort. The Havana Back Wash has a quality hydraulic lift and is available in 21 fabric finishes.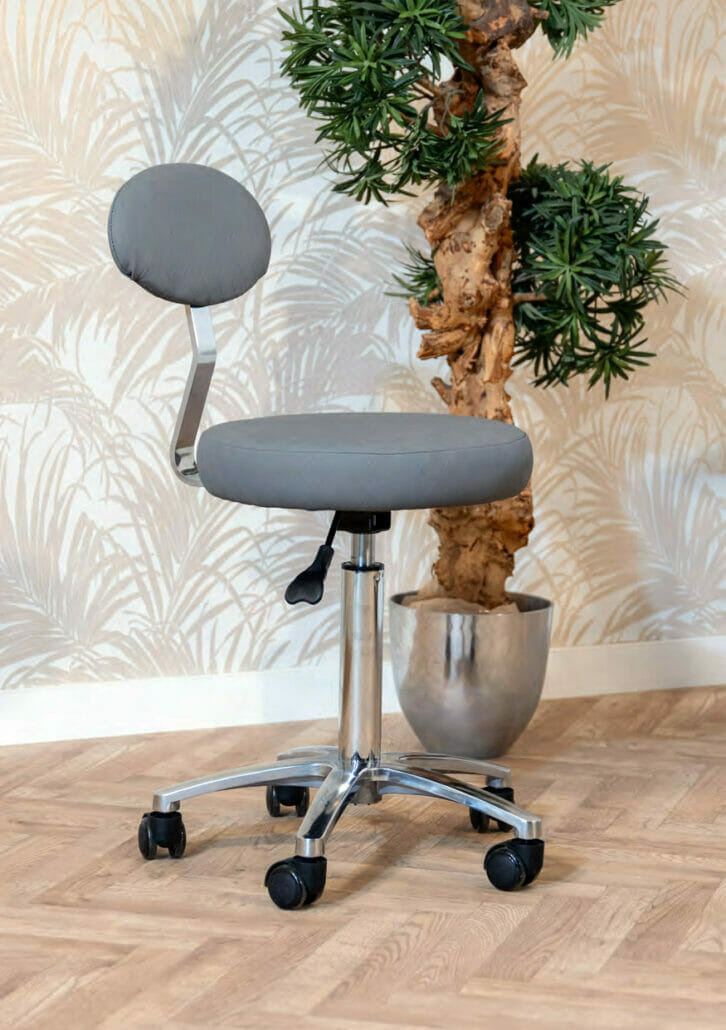 01706 Cutting Stool
A versatile stool with a height adjustable gas lift stem and smooth gliding castor base. Available in 21 fabric finishes from the REM swatch.
PLEASE EMAIL FOR DELIVERY DATES Gas lift cutting stool with a 5 star chrome castor base with a comfy backrest.
PLEASE NOTE: The swatches below are for the new 2020 range. Some of the colours represented in the options on the configurator above are from the 2019 range. This is being replaced by the new 2020 range but fabrics may still be available on request. If you want to have furniture produced with a fabric that will soon be discontinued, please email us at info@directsalonfurniture.co.uk
*Please note - Reproduction of colours may vary. **Please ring to request a free sample to be sent in the post.