Ultra Comfortable Wash Unit for Exceptional Hair Care
Introducing an innovative lineup of wash units that will delight your customers. Impress your clients by providing them with a basin that boasts a distinctive shape and size, complete with a headrest featuring a plush gel cushion. Opt for the option of a reclining backrest and footrest for an ergonomically sound spinal posture. This combination ensures utmost comfort, even during extensive treatments for individuals with long hair. Deliver not just comfort, but also exceptional care through the cutting-edge attributes of our VIDA wash unit.
Innovative Solutions for Full Comfort
Unveil the distinctive VIDA wash unit by ALAYA, showcasing its exceptional attributes: a basin of unparalleled dimensions, complete with a headrest enhanced with a gel cushion. Additionally, it offers the option of a synchronized reclining backrest and footrest for maintaining an ergonomic spinal position—perfectly tailored for extensive treatments and long hair care. Elevate your client's comfort and provide top-tier service with the expertly crafted AYALA wash unit.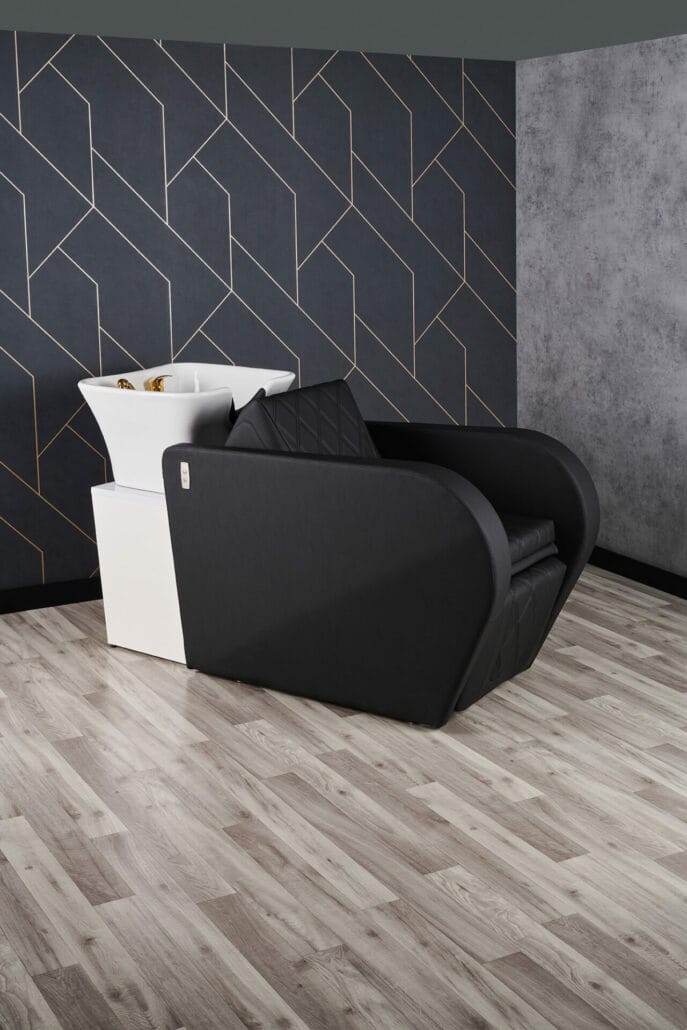 With its state-of-the-art elements, including the ergonomic backrest and footrest, the distinctively shaped cutting-edge basin, and the headrest featuring a gel cushion, your customers will relish unparalleled comfort during hair washing and treatments. Provide not just exceptional care, but also a soothing ambiance.
The primary concern when clients visit your hair salon is their comfort and well-being. That's why the VIDA wash unit's backrest and footrest are meticulously engineered to adapt to the ideal spinal alignment. This design ensures the highest level of support for the spine and legs, reducing muscle tension and guaranteeing comfort, even during lengthy treatments.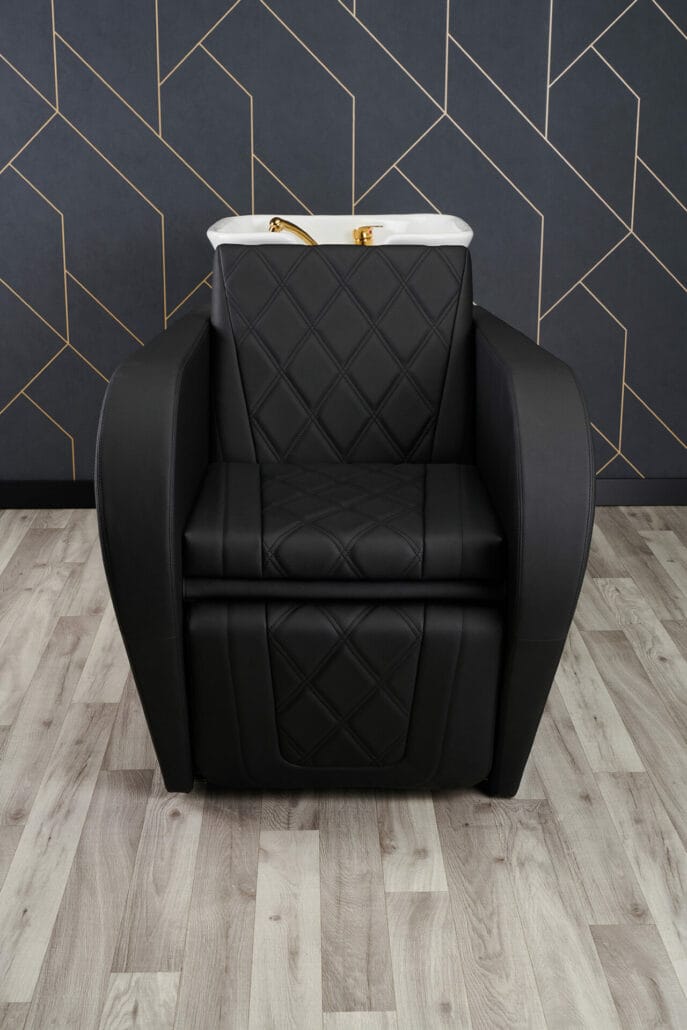 Through the fusion of grace and utility, our VIDA wash unit doesn't just provide a comfortable hair treatment; it also delivers unforgettable aesthetic encounters. Exquisite intricacies, top-tier materials, and exacting craftsmanship generate an irresistible impact. Choose the epitome of luxury and comfort.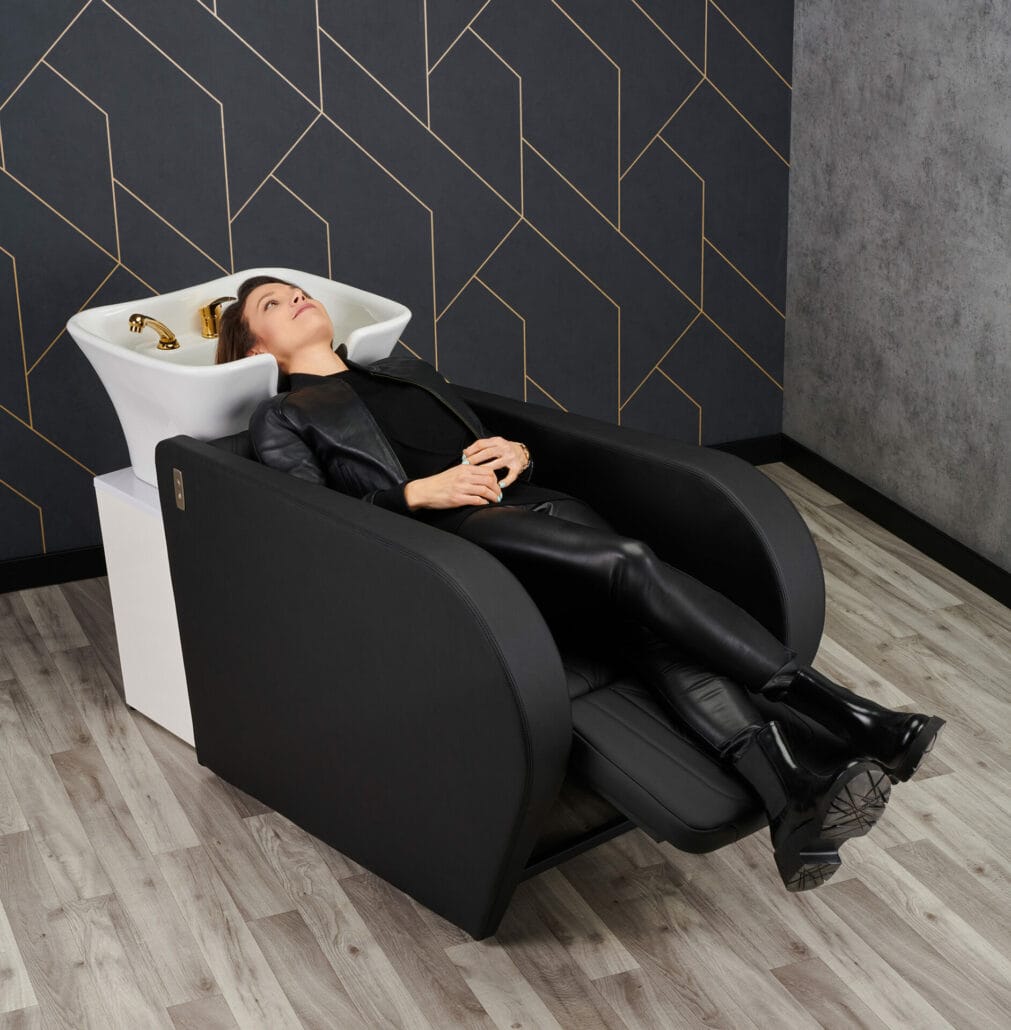 ERGONOMIC SPINE POSITION
The VIDA wash unit's backrest and footrest recline in unison, enabling the client's spine to attain an ergonomic position. They have the capacity for full recline, ensuring optimal back and leg support, reducing muscle tension, and assuring comfort even during extended treatments.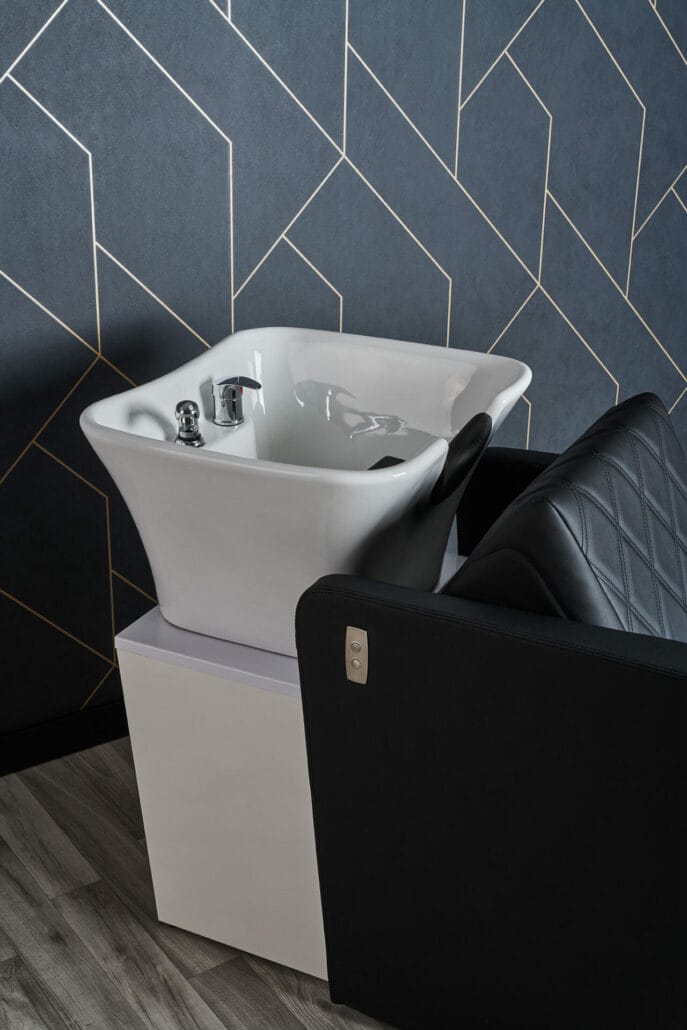 UNIQUE BASIN SHAPE
We've equipped the VIDA wash unit with a distinctive basin, set apart from conventional designs, in terms of its unique shape and dimensions. Its increased size offers greater spaciousness and ergonomics, enhancing comfort for both the client and the hairdresser.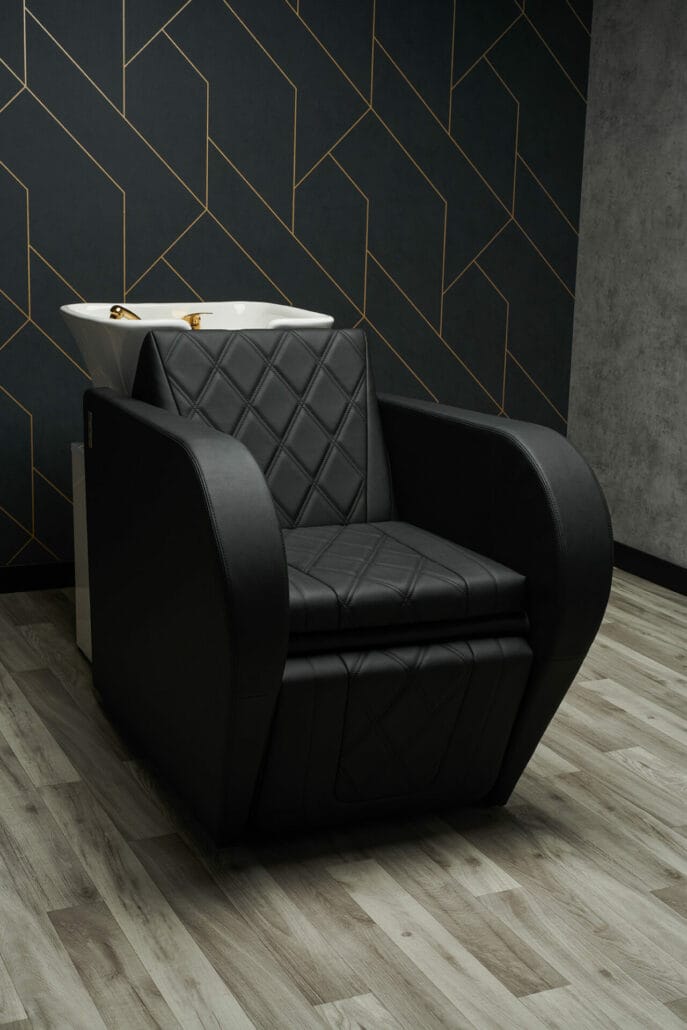 COMFORTABLE DESIGN FOR LONG HAIR TREATMENT
Our new VIDA wash unit has been designed to take care of the clients with longer hair and for time-consuming treatments. The applied solutions guarantee a comfortable position of the client during longer treatments and colouring.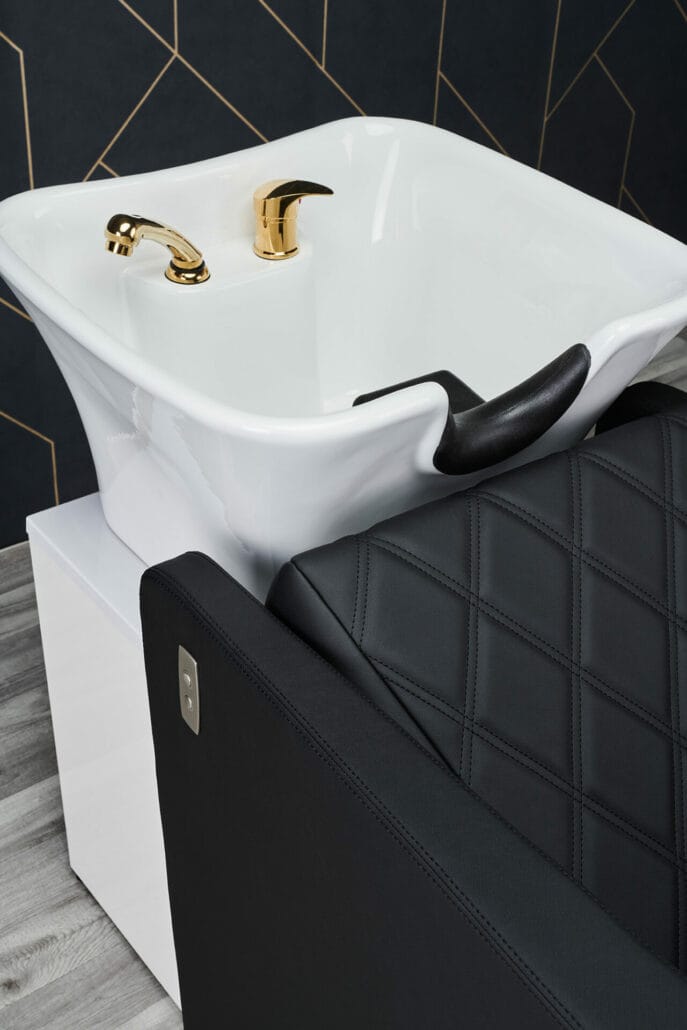 COMFORTABLE HEAD SUPPORT
Our latest VIDA wash unit has been meticulously crafted to cater to clients with lengthy hair and accommodate extended treatments. The implemented solutions ensure that clients maintain a comfortable position throughout prolonged treatments and coloring sessions.
Decorative button-press design and a large comfortable seat.